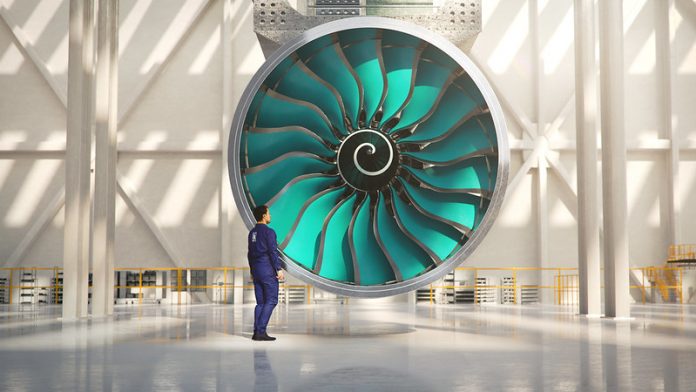 Rolls-Royce has announced the start of construction of the world's largest aero-engine, UltraFan, which the company claims would help redefine sustainable air travel for decades to come.
According to the company's press release, work on the first module is underway at its dedicated DemoWorks facility in Derby, UK, with the demonstrator engine – which has a fan diameter of 3.5 metres – to be completed by the end of the year.
The engine will feature a new, proven, Advance 3 core architecture; carbon titanium fan blades and a composite casing that reduce weight by up to 680 kilograms per aircraft.
It will also boast advanced ceramic matrix composite (CMC) components that operate more effectively in high pressure turbine temperatures, as well as a geared design that delivers efficient power for the high-thrust, high bypass ratio engines of the future.
Chris Cholerton, Rolls-Royce, President – Civil Aerospace, said the engine is the basis for a potential new family of UltraFan engines able to power both narrowbody and widebody aircraft and deliver a 25% fuel efficiency improvement compared with the first generation of Trent engine.
"This is an exciting moment for all of us at Rolls-Royce," Mr Cholerton said.
"Our first engine demonstrator, UF001, is now coming together and I'm really looking forward to seeing it built and ready for test.
"It is arriving at a time when the world is seeking ever more sustainable ways to travel in a post-COVID 19 world, and it makes me and all our team very proud to know we are part of the solution."
Image credit: https://www.flickr.com/photos/rolls-royceplc/50991768853/