Quickstep Holdings Limited, a manufacturer of advanced carbon fibre composites for the aerospace, defence and automotive industries, reported sales of $2.7 million for the half-year to December 31, 2013, twice as much compared to the second half of the FY 2013.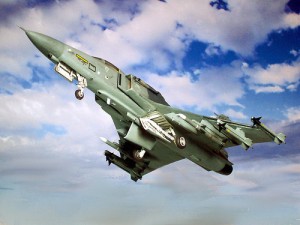 According to the ASX announcement from Quickstep, the company's total revenues for the half, including grants, was $6.3 million compared to $3.6 million in the previous corresponding period.
Quickstep reported a loss of $5.9 million, which is in accord with the company's expectations (AH FY2013:$7.4 million loss). Operating cash receipts stand at $12.7 million, while the cash reserves and restricted cash deposits on 31 December 2013 amounted to $7.1 million and $4.1 million, respectively.
"Quickstep's revenue is growing according to plan. Our firm order book is now valued at $42 million, and the majority of the work is scheduled to be completed in the next eighteen months. Our flagship Joint Strike Fighter and C-130J contracts are ramping up, and we continue to progress the OPRE Technologiya Quickstep Process contact and plans to commercialise the resin spray transfer technology for the automotive sector," said Quickstep managing director, Mr Philippe Odouard.
Quickstep sales are expected to mount in the second half as contract manufacturing for the Lockheed Martin C-130J Super Hercules aircraft and the F-35 Lightning II Joint Strike Fighter increases. The company has received purchase orders for 36 shipsets and further orders will be confirmed in the coming period.
During the half, Quickstep received a $1 million Australian government grant to support qualification of the Quickstep Process for manufacturing vertical tail spars for the Joint Strike Fighter program.  The company secured its first $6 million sale of this technology to OPRE Technologiya, which will use the Quickstep Process to manufacture large carbon-fibre shielding for satellites during launches.
During the half Quickstep completed an institutional placement and share purchase plan, and net proceeds from the capital raising were $12.7 million.
The company expects to achieve substantial growth in FY2014 and to become cash flow positive during FY2015.