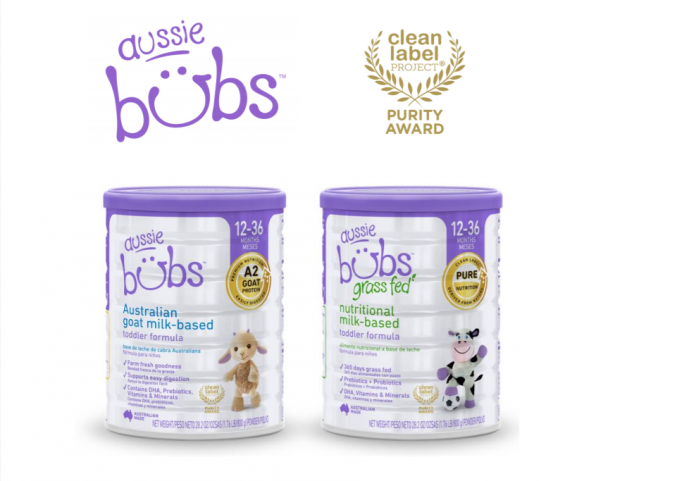 Goat dairy producer Bubs Australia has announced an inaugural USA launch of its Aussie Bubs branded formula range on Walmart.com, the online e-commerce platform of the world's largest retail group.
Bubs Australia is launching into the USA infant formula market with two products, which will also be made available through Amazon.com (USA).
The company is also establishing a USA subsidiary in Northern California that will spearhead in-country marketing to drive export sales growth.
Bubs Founder and CEO Kristy Carr said the company's entry into the US$5.1 billion USA infant formula market marked a key milestone in the company's global diversification and expansion strategy.
"We are delighted to announce this important milestone in our continued implementation of our export diversification strategy, as we look for key global markets in which to expand our now award-winning Clean Label formulations," Ms Carr said.
"This also marks an important achievement for our Aussie farmers, as we embark on growing our export markets and taking Australia's high-quality standards for purity and provenance into the homes of families across the globe.
"The USA market for infant milk formula is worth some $5.1 billion annually and a projected forecast growth by 2025 of 4%, and the acceptance within Walmart.com and making Aussie Bubs available through Amazon.com gives the business immediate scale access to market."
Image credit: https://investor.bubsaustralia.com/