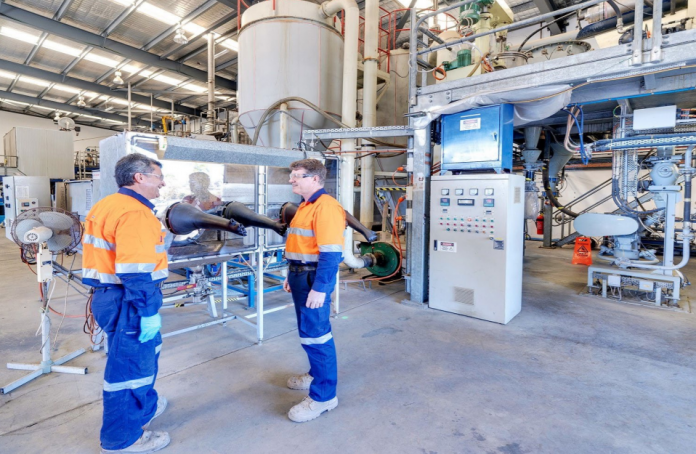 Lithium Australia (LIT) announced that the second-generation lithium manganese ferro phosphate (LMFP) cathode powder produced by its subsidiary VSPC has met industry performance and physical property specifications.
A developer of advanced cathode powders for lithium-ion batteries (LIBs), VSPC has conducted extensive research in order to develop LMFP, a high-capacity LIB cathode powder containing no nickel or cobalt.
Lithium-ion batteries of both the LFP and LMFP type are cheaper and safer than those containing nickel and cobalt, and LMFP has up to 25% improvement in energy density over LFP for applications requiring higher-energy density batteries, including electric vehicles (EVs) and large-scale stationary energy storage.
Because of this, battery and EV producers worldwide, including BYD, VW and Tesla, are phasing out nickel/cobalt-based batteries altogether and are transitioning to the use of LFP cathode material in lithium-ion batteries.
VSPC recently produced its second-generation LMFP material using its recently developed and patented RC (reduced cost) process, as well as a cost-effective reagent regime at its Brisbane-based pilot plant, which houses a fully equipped laboratory.
The company, which can tailor the composition, and hence performance criteria, of LMFP according to specific customer requirements, has already dispatched samples of its second-generation LMFP have to established and potential customers for testing in commercial format LIBs.
"Potential customers can now access this advanced material for testing in commercial format lithium-ion cells," said Lithium Australia managing director Adrian Griffin.
"Meanwhile, Lithium Australia continues to evaluate commercial production opportunities in the most rapidly expanding battery markets globally, with a view to shortening supply chains and reducing the carbon footprint of battery production."
Image credit: https://lithium-au.com/announcements/