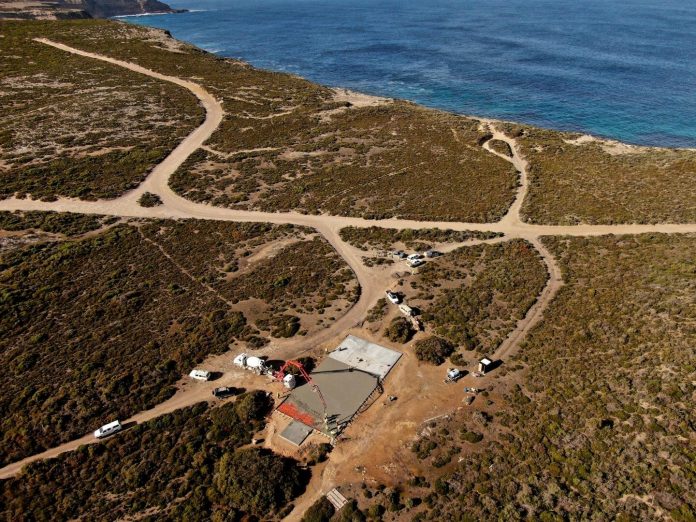 The Australian Space Agency has granted approval for a second rocket launch facility licence in South Australia.
The licence, awarded to Southern Launch, will enable the company to establish a sub-orbital rocket testing facility at Whalers Way, 680km West of Adelaide.
The Whalers Way site will initially support a test launch campaign for up to three suborbital rockets. If tests are successful, the site could be used for much larger orbital rocket launches in the future.
Southern Launch CEO Lloyd Damp welcomed the announcement as a "momentous occasion" for the company.
"Our team is now on track to commence the testing of three rocket launches from Whalers Way before the end of 2021," Mr Damp said.
"These tests signify a very real opportunity for Australia – becoming once again a space faring nation."
The launch facility licence for Whalers Way follows the granting of Australia's first launch facility licence for Southern Launch's Koonibba Test Range.
The Koonibba Test Range, which was developed in conjunction with the Koonibba Community Aboriginal Corporation, was used to launch Australia's first space capable rocket in September 2020.
The DART rocket was carrying a DEWC Systems-built prototype radio frequency receiver unit capable of detecting, identifying and locating Radar emissions through various altitudes and environments using miniaturised sensors.
Head of the Australian Space Agency Enrico Palermo said the approval of the Whalers Way launch facility licence was "a strong signal of the nation's maturing launch capability".
"Momentum in Australia's civil space sector is growing every day, signalled by increasing private investment and associated job creation," Mr Palermo continued.
"This approval provides the emerging launch sector with the confidence of the Australian Space Agency's intention to grow Australia's launch capability and infrastructure, in alignment with our civil space strategy."
Image credit: https://southernlaunch.space/news/whalers-way-launch-licence-july-2021