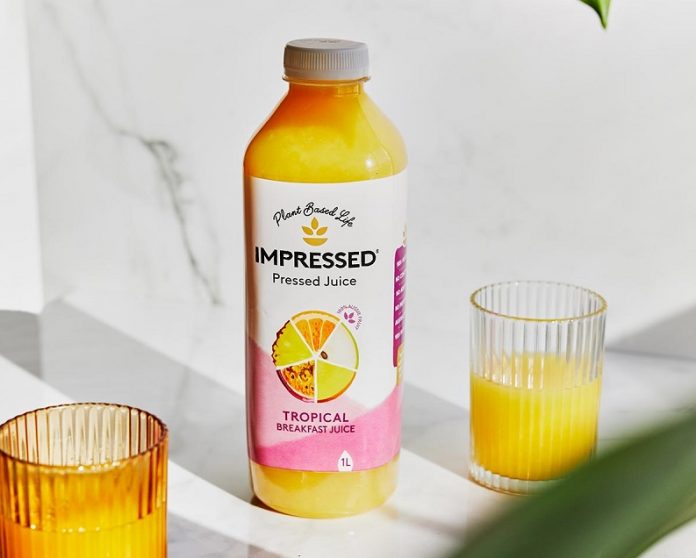 Dandenong beverage manufacturer Made Group has successfully entered the sophisticated and competitive Japanese market, with a number of supermarkets and convenience stores in Japan now stocking the company's Impressed range of cold-pressed juices across the country.
Made Group CEO and Co-founder Luke Marget said the achievement was made possible by Austrade, the Australian Government's international trade promotion and investment attraction agency.
"At this point in time, it's hard to see how any exporter could make a successful market entry without Austrade's assistance and advice," Mr Marget said.
"I'd encourage anyone exporting to any market to make use of Austrade's services and support."
Having identified a potential gap in the Japanese market that could be filled with Made Group's products, the company's export manager, Phil Roberts, asked Austrade to conduct preliminary research.
"We found the Japanese cold-pressed juice market was at least five years behind the Australian market," Mr Roberts said.
"Japanese consumers are currently paying top dollar for cold-pressed juices.
"There was a gap we could fill: we could offer cold-pressed juices that are available on the shelf and at a similar price to a regular juice."
In addition to conducting market research, visiting retail outlets, assessing competitors and obtaining sales and pricing data, the agency's Tokyo office also provided a list of distributors and wholesalers that proved there was strong interest in Made Group's products.
"The Austrade business development manager did a lot of work on the ground to get us to a point where we could send samples to distributors," Roberts continued.
"She vetted distributors and provided detailed feedback that helped us make an informed decision on who to go with.
"I'd advise any exporter to engage strongly with Austrade. Having someone on our side over there providing research, insights, support, translations and market advice was invaluable at a time when we couldn't travel to the market ourselves."
Made Group, which is currently negotiating with a major convenience store chain to stock its juices, said it would continue to focus on Japan for the next 12 months with a view to export more of its brands to the market.
Image credit: https://www.austrade.gov.au/news/success-stories/made-group-lands-juicy-deal-in-japan