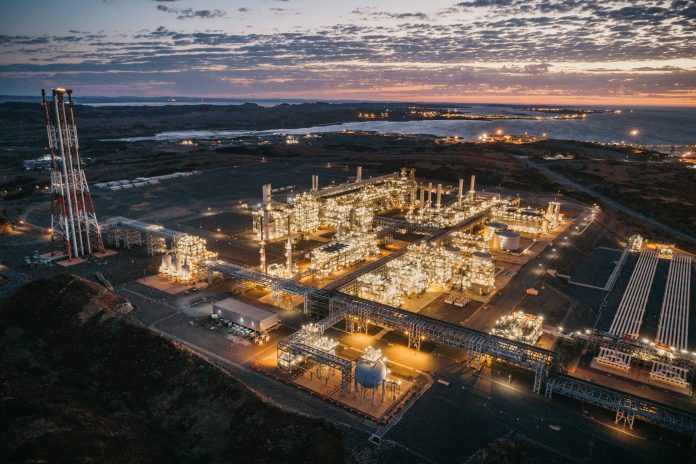 Woodside Petroleum and BHP Group have reached an agreement to combine their respective oil and gas businesses by an all-stock merger.
Under the proposed transaction, BHP's petroleum business will merge with Woodside, which will issue new share to BHP shareholders.
On completion, the expanded Woodside will be owned 52% by existing Woodside shareholders and 48% by BHP shareholders.
Woodside CEO and Managing Director Meg O'Neill said the move will create the largest energy company listed on the ASX, with a global top 10 position in the LNG industry by production.
"Merging Woodside with BHP's oil and gas business delivers a stronger balance sheet, increased cash flow and enduring financial strength to fund planned developments in the near term and new energy sources into the future," Ms O'Neill continued.
"The proven capabilities of both Woodside and BHP will deliver long-term value for shareholders through our geographically diverse and balanced portfolio of tier 1 operating assets and low-cost and low-carbon growth opportunities.
"The proposed transaction de-risks and supports Scarborough FID later this year and enables more flexible capital allocation. We will continue reducing carbon emissions from the combined portfolio towards Woodside's ambition to be net zero by 2050."
BHP CEO Mike Henry said the combined company will have a high margin oil portfolio, long life LNG assets and the financial resilience to help supply the energy needed for global growth and development over the energy transition.
"The merger of our petroleum assets with Woodside will create an organisation with the scale, capability and expertise to meet global demand for key oil and gas resources the world will need over the energy transition," Mr Henry said.
"Bringing the BHP and Woodside assets together will provide choice for BHP shareholders, unlock synergies in how these assets are managed and allow capital to be deployed to the highest quality opportunities.
"The merger will also enable the skills, talent and technology of both organisations to build a resilient future as the world's needs evolve."
The combined business will be led by Meg O'Neill as the CEO and Managing Director, with the transaction expected to be completed in the second quarter of the 2022 calendar year.
Image credit: https://brandguidelines.woodside.com.au/brand-style/photography