The Victorian Coalition Government has awarded three Victorian companies with Technology Implementation vouchers amounting to $250,000 each as part of its $8 million Technology Voucher Program.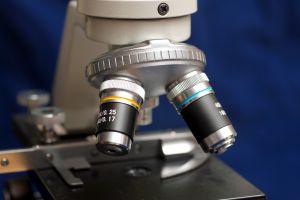 Sienna Cancer Diagnostics Ltd of Parkville; Blamey & Saunders Hearing Pty Ltd, of East Melbourne; and Nplex Pty Ltd from Bellbrae have been given the grants which will help them create more competitive products and processes to boost their capacity to compete in local and international markets.
Sienna Cancer Diagnostics will use its voucher to develop more advanced cancer tests and improve their use of specialised control slides. The company will be working with three groups, including the Peter MacCallum Cancer Centre.
Blamey & Saunders Hearing will work on developing IHearYou Everywhere, a innovative system that changes the way people adjust their hearing aids. The system works with assistance from a blue tooth device.
Meanwhile, Nplex Pty Ltd will work with Planet Innovation to develop low-cost and high-precision diagnostic tests for infectious diseases.
"The Coalition Government is committed to providing opportunities for companies to be at the leading edge in the global marketplace through the development of creative products, processes and services," said Minister for Technology Gordon Rich-Phillips in a media release. 
"The technology vouchers, which are worth up to $250,000, are designed to assist companies to navigate the early stages of demonstrating the technical viability of projects and scaling up for commercial implementation.
"The Technology Voucher Program focuses on growing Victoria's high-tech companies and research organisations. Technology vouchers are helping our companies to grow their manufacturing footprint in the state and to stay ahead of international competitors."
To date, 115 vouchers have already been awarded under the Technology Voucher Program. For more information about the Technology Voucher Program, visit www.business.vic.gov.au/tvp