The Export Council of Australia (ECA) has commissioned Australia's International Business Survey 2014 (AIBS 2014), a comprehensive study of the Australian international business activity which provides detailed overview of every aspect of the country's international business landscape.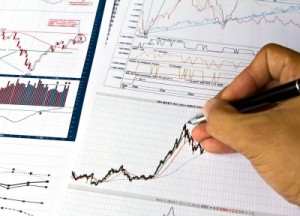 Conducted by the University of Sydney and commissioned with the support of Austrade and Export Finance and Insurance Corporation (EFIC), the survey contains data from more than 1,600 Australian businesses from a wide range of diverse industries operating in more than 120 overseas markets.
According to the news release by Austrade, most of the AIBS 2014 participants are manufacturing businesses, with the largest group of respondents (21 %) involved in the production of elaborate manufactures and the third largest group (8 %) involved in the manufacture of processed food.
The AIBS 2014 survey finds that Australia's international business engagement extends well beyond the export of goods. Nearly half of respondents (46%) receive at least some of their international revenues from the sale of services. Further 40% are also involved in outward FDI or offshore production of some kind, with around a quarter of respondents participating in international supply chains or in some form of international research and development with a foreign partner.
AIBS 2014 finds that the United States is the most important market for Elaborate Manufactures, followed by New Zealand and the United Kingdom, whereas China, Singapore and the United States are the biggest international trade markets for the Processed Food & Beverage Industry.
Overall, the AIBS 2014 identifies the United States, China, New Zealand, the United Kingdom, Japan, Singapore, Indonesia, Malaysia, India and Papua New Guinea as the top 10 export markets for Australian businesses.
Respondents pinpoint the lack of information about local culture, business practices and language as the main barrier that impact business competitiveness in the overseas markets, followed by the lack of information on local regulation, problems in obtaining customer payment, tariffs, quotas and import duties and licenses, permits and product standards.
The survey showed that despite concerns over QE taper, emerging market volatility, slowdown in China, and the continuing strength of the Aussie dollar, more than 80 % of the respondents plan on expanding internationally over the next two years, with China cited as the most important future market to expand into, followed by the United States.
The complete Survey Report is available for download.