Agricultural chemicals manufacturer Nufarm has announced that it will close its facility near Auckland and move production to Laverton in Victoria following a review of its manufacturing operations in New Zealand.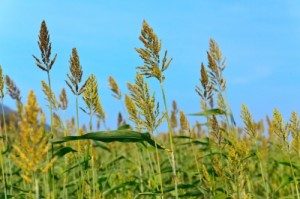 The consolidation of production, which will be undertaken over a two-year period, will result to an annual cost savings of $3 million and up to 59 job cuts at the Otahuhu factory. Nufarm will record a one-off restructuring cost in the current financial year of $11 million, of which $9 million is a non-cash impact.
The announcement comes almost a month after the company said it will reorganise its Australian operations, which will involve the phased closure of its two plants in Welshpool, Western Australia and Lytton, Queensland. The restructuring costs associated with the changes in Australia and New Zealand total $50 million, of which $37 million is a non-cash impact, according to the company. Total regional savings will amount to approximately $16 million when all changes have been implemented.
Nufarm Managing Director Doug Rathbone said the changes will include a larger logistics presence in New Zealand, ensuring that its local customers are effectively served.
"We will maintain a development laboratory in Auckland to support both local and global product innovation and we will retain our North Island warehouse facilities. In addition, we will expand warehouse and logistics support in the South Island to support our growing business in the south," Mr Rathbone said in a statement.
"These changes will result in a more efficient regional business that will continue to meet New Zealand based customers' requirements around reliability and flexibility of supply and a high quality product portfolio developed for local New Zealand conditions."
Nufarm expects the eventual sale of the Otahuhu site to generate $10 million profit.
In March, Nufarm announced a reorganisation of its Australian operations which would result to a cost-cutting restructure and an increased focus on product development and customer service.
The reorganisation in Australia will also see 105 jobs go as the company shuts down six of its 13 regional service centres and streamlines its management resources.