Premier Denis Napthine, Australian Minister for Industry Ian Macfarlane, Victorian Minister for Manufacturing David Hodgett and Ford Australia President and CEO Bob Graziano yesterday announced a $3 million grant under the Melbourne's North Innovation and Investment Fund (MNIIF) to Koko Black Pty Ltd, a chocolate manufacturer in Moreland.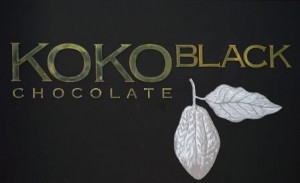 According to the media release by the Premier of Victoria, the so-called "Alchemy Hall Project" is set to generate 100 new manufacturing jobs in the northern suburbs of Melbourne.
"This is good news for the Australian manufacturing industry and great news for Melbourne's manufacturing community in the northern suburbs. The Koko Black project is an example of the type of innovative and world class food manufacturing venture that Australia excels at while the sector undergoes major transformation," said Victorian Senator Bridget McKenzie, who represented the Minister for Industry Ian Macfarlane at yesterday's announcement.
"This great investment is another show of confidence in the region and in the change of direction that is taking place in Australian manufacturing."
Koko Black will now undertake a $10.9 million project to establish the company's new Asia-Pacific headquarters in Northern Melbourne and develop a manufacturing centre for excellence, a research and development facility to support product innovation and build an interactive visitor experience centre and salon.
"Koko Black is a fantastic local business with a great reputation for delivering high quality products. Since opening its first chocolate salon in 2003, the business has grown to ten salons across Australia with plans to extend its operations into New Zealand, Singapore and Hong Kong. The Coalition Government is proud to be supporting businesses like Koko Black to create quality employment opportunities in growing industries," said Dr Napthine.
"I am greatly impressed by the innovative and exciting projects being delivered by the MNIIF program. Today's announcement is another great example of how providing support for investment by local businesses results in new, sustainable jobs and assists the region to diversify its economic base," said Bob Graziano, President and CEO of Ford Australia.