Demand for gold in China will continue to rise in the next few years and consolidate the country's status as the largest gold market in the world,

a major report revealed yesterday.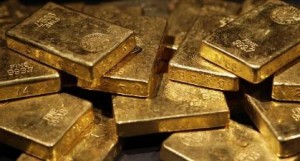 According to the news release on the PR Newswire, the World Gold Council's report, "China's gold market: progress and prospects," said the private sector demand for gold in China will increase from current 1,132 tonnes per year to at least 1,350 tonnes by 2017.
The report, which examined the factors behind China's dominance in the gold market, predicts steep growth in demand and continuous market expansion driven by the staggering growth of China's middle class, rising incomes and a deepening pool of private savings and rapid urbanisation process across the country.
"Since liberalisation of the gold market began in the late 1990s and the subsequent offering of gold bullion products by local commercial banks from 2004, we have witnessed astonishing increases in demand for gold from consumers across the country. The cultural affinity for gold runs deep in China and when this is combined with an increasingly affluent population and a supportive government, there is significant room for the market to grow even further. The country is now at the centre of the global gold eco-system," Albert Cheng, Managing Director of the Far East at the World Gold Council said.
"Whilst China faces important challenges as it seeks to sustain economic growth and liberalise its financial system, growth in personal incomes and the public's pool of savings should support a medium term increase in the demand for gold, in both jewellery and investment."
China's middle class currently numbers 300 million and is expected to grow to 500 million by 2020. Its growing spending power and the immense savings levels of around US$7.5 trillion in Chinese banks are some of the major factors contributing to China's rise as the world's biggest producer and consumer of this precious commodity.
To download the full report, go to www.gold.org