Australia's manufacturing activity has once again contracted in April as the Australian Industry Group's Performance of Manufacturing Index (PMI) recorded a reading of 44.8 points for the industry last month, its lowest since July 2013.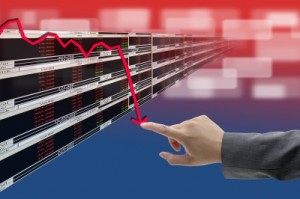 AI Group's Chief Executive Innes Willox said manufacturers are citing the resurgence in the Australian dollar as one of the causes for this month's poor performance. The Wall Street Journal reports that the currency rose to its highest level for the year in April to US$0.9457 as financial markets expect the central bank to raise interest rates.
"The sharp fall in manufacturing activity in April highlights the ongoing weakness in the sector and the parts of the economy that are linked with manufacturing. The softness in manufacturing also highlights the risks facing the broader economy and bolsters the risks of a contractionary budget that further slows activity by raising taxes or excessively cutting back on public sector demand," Mr Willox said in a statement. 
"The immediate outlook for the sector worsened with respondents to the Australian PMI® survey citing a lack of new orders even after allowing for the usual run of seasonal holidays in April. Manufacturers also pointed to the renewed strength in the Australian dollar and the intensification of import competition to the detriment of sales of locally made products."
New orders in April dropped remarkably by 10.5 points to 41.8 while manufacturing production also declined by 6.6 points to 42.6. Export conditions continue to be challenging for the sector as the sub-index stayed at the 30-point range for the month. The difficult trading conditions clearly impacted manufacturing employment which contracted at a faster pace in April, sliding 1.4 points to 43.6 points.
The food and beverage sub-sector continued its success in April, expanding to 55.2 points for the three month moving average. Despite a slower pace of expansion, the petroleum, coal, chemicals & rubber products, non-metallic minerals, and the relatively small wood and paper products sub-sectors all recorded positive results at 56.8, 58.5 and 51.7 points respectively.