Toyota Australia Motor Corp. has confirmed that it will axe additional 160 jobs at its Technical Centre in Victoria before ending all car manufacturing operations in the country in 2017.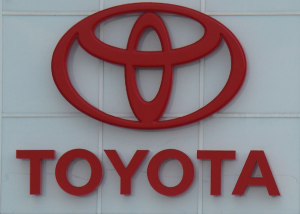 According to the article on Drive, the company announced on Tuesday it will reduce its local engineering and administration teams to smaller units concentrated solely on tuning imported vehicles for Australian conditions.
"Toyota Technical Centre Australia (TTC-AU) will significantly reduce the size of its business over the coming years, with only a limited number of functions likely to remain beyond 2017. Senior executives at TTC-AU and Toyota Motor Corporation in Japan have worked tirelessly to investigate options for the future of the company and have sadly determined that TTC-AU is not viable in the long term in its current format without local production," the company said in a statement.
"As a result, there will be staggered redundancies from as early as next year as each major project for Australia and Toyota globally is completed."
TTC-AU President Max Gillard promised to support the company's 160 employees during the redundancy period.
"Our immediate priority is to meet with each of our groups to explain the ramifications this decision will have on them and detail the support services that are available," Mr Gillard said in a statement.
"The final size, structure, location and remaining functions of TTC-AU beyond 2017 will be determined closer to the date."
According to the article on The Motor Report, earlier this month the Abbott Government has committed an extra $40 million to the existing $60 million car industry growth fund, with further $55 million to be added by Holden and Toyota, as well as the Victorian and South Australian Governments.
However, the $155 million fund still falls way short of the $1.5 billion figure, which the Australian Manufacturing Workers Union (AMWU) said would be needed to properly retrain workers.
Dave Smith from the AMWU said he was disappointed in Toyota's decision and called on the Government to provide further clarifications on how it intends to help those affected by job losses transition into new roles.
"Clearly one of the ramifications of losing the automotive industry is losing the expertise in other areas, the engineers and all the positions which support the industry," he said.
"We're now started to see the flow-on effects of the Federal government's decision not to support the car making industry."
The 160 workers from Toyota's Technical Centre Australia will be among around 27,000 people expected to lose jobs as a result of the end of Australian passenger car manufacturing.