The Commonwealth Government and the Victorian Coalition Government have welcomed Alcoa's announcement that it will provide a $10 million support package for outgoing workers in the Geelong and Yennora regions.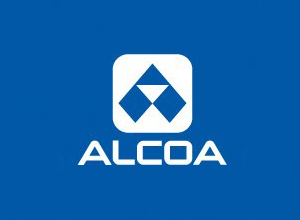 According to the media release by the Premier of Victoria, $5 million of the total sum will be allocated to the Geelong Region Innovation and Investment Fund (GRIIF), $4 million for ongoing skills and training programs for Alcoa employees in Geelong and Yennora, and $1 million to the Yennora community to assist affected workers.
"This is a positive step by Alcoa, and shows a commitment to supporting its workers both in Victoria and New South Wales through this difficult time," Australian Minister for Industry Ian Macfarlane said.
"Alcoa's contribution to GRIIF will build on the work already done to support the Geelong manufacturing sector, and create jobs in the local community. Both levels of Government and Ford have agreed to this contribution."
Victorian Minister for Manufacturing David Hodgett said the $5 million contribution from Alcoa means there will be $21.1 million available under the GRIIF, after the Commonwealth Government, Victorian Coalition Government and Ford already committed a total of $8.4 million to the fund.
"The Victorian Coalition Government has shown a firm commitment to supporting our local manufacturing industry in the wake of announcements from Ford, Holden, Toyota and Alcoa that they will be reducing their local operations. In addition to the GRIIF, the Coalition Government is making a $12 million contribution to the Australian Government's $155 million Growth Fund to support the manufacturing sector and its workers in the wake of Holden and Toyota's announcements that they will cease manufacturing in Australia," Mr Hodgett said.
"The Coalition Government also announced this week that $30 million has been allocated in the 2014/15 State Budget to reskilling automotive supply chain workers, including setting up drop in centres for careers advice in Geelong and other affected areas, and providing funding for re-training. Today's announcement is positive news for Alcoa workers who face an uncertain future, and the Coalition Government will continue working to secure the future of Victorian manufacturing."
Meanwhile, the Australian Manufacturing Workers Union (AMWU) has slammed the State and Federal Governments for failing to provide financial help to the 1000 Alcoa workers who are set to lose their jobs, the Sydney Morning Herald reports.
"Time is running out … to step up and do something to help a huge group of Geelong workers, who are already losing their jobs at an accelerating rate," AMWU's Assistant Secretary Liam O'Brien said on Friday.
Alcoa announced in February that it has decided to close the Point Henry smelter and rolling mill in Geelong, as well as the Yennora rolling mill and recycling facility in NSW by the end of 2014.