British luxury car maker Aston Martin has announced a £20 million investment to expand its manufacturing facility at Gaydon in Warwickshire.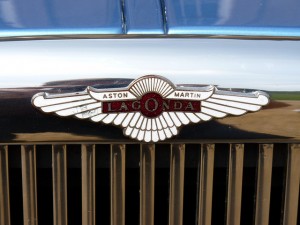 The investment is part of the company's broader £500 million investment plan to develop its future range of sports cars and comes after Aston Martin managed to secure a $165 (£100) million financing package back in April.
According to the article on the Birmingham Post, the extension of the company's Gaydon headquarters includes creation of new chassis and pilot build facilities, new offices, and extension of parts and logistics storage area, which altogether is expected to deliver 250 new engineering, manufacturing and commercial jobs in the next few months.
"I am very happy to be able to execute another part of our manufacturing strategy by extending our already highly-efficient facility," said Keith Stanton, Aston Martin's Manufacturing Operations Director.
"The improvements at Gaydon are a big step forward, and the development will enable us to streamline and finesse our manufacturing processes which, in turn, will allow us to be leaner and even more competitive."
According to the article on the Telegraph, the new 10,000 square metres facility is expected to be completed in 2015, at which point the company will start working on the Lagonda SUV — the first of its new range of sports car models — which is widely seen as an attempt to break into the lucrative Chinese market.
In addition to creating new jobs, Aston Martin said it would hire 14 graduates to join the business this year and noted that it had also received more than 500 applications for its 12 apprenticeship places.
"The investment in our Gaydon HQ forms part of our long-term strategy, which is focused around being the number one British luxury sports car brand," Hanno Kirner, Chief Financial Officer, said.
"We have confirmed that the coming years will see Aston Martin implementing the biggest investment programme in the 101-year history of the brand, with a plan to inject over £500 million into the company's next generation of high performance sports cars."
Despite pushing forward with expansion plans, the company is yet to fill the vacated spot of Chief Executive following Ulrich Bez's resignation from the post after 13 years in charge. It has been widely reported that two people have since been offered the job but have subsequently turned it down.