Around 100 new jobs will be created in Victoria over the next three years as Global online education provider EdTrIn Group has revealed plans for opening its Australian Education Development and Operational Headquarters in Melbourne.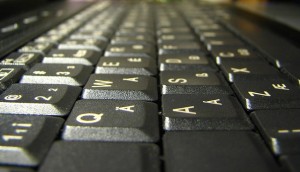 According to the media release by the Premier of Victoria, EdTrIn is an education platform that delivers any content to any student anywhere in the world, and provides learners world-wide with the ability to manage their education and training needs for life. The company's e-learning content development operations will be based in Melbourne, with its sales and marketing operations based in Singapore.
"Victoria's strengths in telecommunications and broadband, high-end R&D, cloud computing, niche software development and creative and digital content have much to offer the fast growing economies of South East Asia," said Ms Louise Asher, Minister for Employment and Trade.
Ms Asher have led more than 180 delegates representing more than 130 Victorian companies at the Victorian Coalition Government's second Super Trade Mission to South East Asia, which included visits to Malaysia, Singapore, Indonesia, Thailand and Myanmar.
The delegation included over 80 delegates from more than 50 ICT firms, with four of them — Two Bulls, Mediaproxy LogServer, SYPAQ and Meyla — also announcing new ventures while in Singapore with Ms Asher.
In addition, the mission's ICT delegates are also taking part in CommunicAsia 2014 in Singapore, Asia's largest ICT conference and expo, which this year includes EnterpriseIT and BroadcastAsia2014.
Ms Asher said the current mission was building on the work of the Victorian Government's first South East Asia Super Trade Mission in 2013, which has generated expected export sales of more than $230 million to date.