Activity in Australia's manufacturing sector continued to shrink last month due to the renewed strength of the dollar, which increases import competition and hurts demand for locally-made products, the Australian Industry Group (Ai Group) said on Tuesday.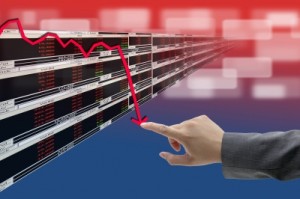 According to The Australian, Ai Group's performance of manufacturing index fell 0.3 points to 48.9 points in June, well below the 50 level that separates contraction from expansion.
The Group's Chief Executive Innes Willox told the ABC that production, sales and employment continued to decline, while growth in new orders eased.
"The Australian PMI has now indicated sector-wide contraction for eight consecutive months," Mr Willox said.
"Respondents from import-competing businesses, in particular, noted the adverse impacts of the renewed strength of the Australian dollar."
The metal, machinery and equipment, petroleum, coal, chemicals and rubber sub-sectors all contracted, but the good news is that there has been a lift in food and beverage exports and a pickup in activity for the wood and paper products sector.
Mr Willox said removing the carbon tax would help manufacturing.
"It is clear that there are ongoing pressures facing manufacturing and there is a continuing need to improve cost-competitiveness and productivity across the sector, he said.
"In this regard, removing the carbon tax will help manufacturers, especially as competitive pressures forced so many to absorb the cost of the tax."