The new $88 million Data to Decisions Cooperative Research Centre (D2D CRC) big data research centre in Adelaide, South Australia is set to address big data challenges faced by the defence and national security agencies.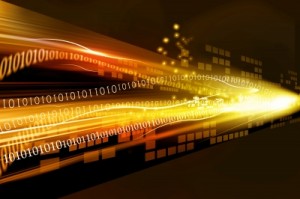 The research and efforts will be aimed at "arming Industry with the tools, techniques and workforce to unlock the value of their data in order to make business decisions that will improve their competitiveness and productivity in a global economy."
The University of South Australia, University of Adelaide, University of New South Wales, Deakin University and Carnegie Mellon University have signed on as research participants at the D2D CRC, along with the Department of Defence, Australian Federal Police, Attorney-General's Office and Defence South Australia.
Unisys, BAE Systems, Pivotal and SAS are among 14 industry partners that will also be involved in D2D CRC.
"We quite quickly realised that one of the challenges they've all got is in relation to the amount of data that they actually have within their organisations or have access to, and how they can manage, store, and translate that data into information intelligence so they can actually do something about it," Sanjay Mazumdar, CEO of D2D CRC and the Defence and Systems Innovation Centre — a joint venture between the University of South Australia and the University of Adelaide — told ZDNet.
"Whilst we're quite focused on national defence and national security, we think we're going to create big data capability and people know how that can flow out into other sectors as well. We're already working with a couple of other areas looking at how these sorts of techniques can be applied in other sectors like mining and health," added Mazumdar.
According to the article on Australian Defence Magazine, BAE Systems will contribute $1 million and in-kind support over the life of the five-year program.
"Investing in the latest technology will be necessary to provide timely and accurate intelligence in the future. Big data comes from many sources at an alarming velocity, volume and variety, which makes it difficult to analyse using current technologies. Large amounts of text, images and audio are rapidly generated all the time through digital processes and social media," said Kim Scott, Australia Director for Business Development and Land & Integrated Systems at BAE Systems.
The SA centre will be supported by teams in Victoria and NSW.
D2D CRC will employ approximately 40 full time staff, produce 50 PhD students and train more than 1000 data scientists.
The staff will use a security software product called Stealth to share commercially sensitive information and files.