The Australian Sustainable Hardwoods (ASH) Heyfield operation — the country's largest hardwood sawmill — has undergone a $27 million expansion and upgrade program, which has secured the future of the mill and created 27 new full-time jobs.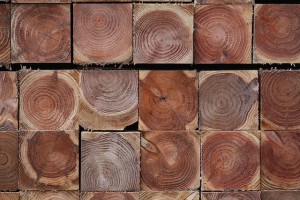 According to the media release by the Premier of Victoria, the expansion was made possible, thanks to a $650,000 investment from the Victorian Coalition Government's $1 billion Regional Growth Fund. The project included the purchase and installation of a new horizontal finger joiner, an extension to the existing finger joining and laminating facility, the establishment of a hard stand site and new equipment joiner line.
Deputy Premier and Minister for Regional and Rural Development Peter Ryan joined Member for Gippsland East Tim Bull and Member for Eastern Victoria Danny O'Brien at Heyfield to celebrate the completion of the $2.7 million ASH's Value Adding/Expansion Project.
"ASH currently produces a range of high quality manufactured timber products, such as window and door frames, door stiles and flooring — products which have traditionally been imported. To help ASH successfully compete against imported products, a more efficient and expanded production process was needed," Mr Ryan said.
"With efficiencies now achieved, ASH is able to produce timber products locally which have previously been imported, and are in a position to begin exporting these products to international markets. This significant investment has secured the future of ASH in Heyfield and paves the way for further investments at the mill to achieve even greater efficiencies."
Mr Bull said the expansion program would secure the future of ASH's existing 190 employees and consolidate the forest industry as a whole.
"Australian Sustainable Hardwoods is the primary recipient of high-quality logs in Gippsland and the ongoing operations at the Heyfield mill are critical to the viability of our forest industry. This significant investment not only created 27 full-time jobs and six new indirect jobs, but also secured the jobs of ASH's existing 190 employees," Mr Bull said.
"The investment is also a major win for businesses in Heyfield and surrounding communities who rely on a strong and profitable timber industry both directly and indirectly."
Mr O'Brien said the investment was yet another success story for the Coalition Government's job creating $1 billion Regional Growth Fund.
"The Regional Growth Fund is investing in projects right across Gippsland to create jobs, secure investment and boost innovation. Since it was established in 2011, the Regional Growth Fund has delivered more than $400 million, generating well over $1.6 billion of total investment across almost 1500 projects," Mr O'Brien said.
"This includes more than $7 million to support 40 projects in the Wellington Shire, leveraging more than $23 million of total investment. Here in Heyfield, the Regional Growth Fund has also invested $150,000 to support the $275,000 redevelopment of Apex Park and a further $100,000 to support the $135,000 upgrade of the Heyfield section of the Gippsland Plains Rail Trail."