Minister for Agriculture and Food Security Peter Walsh has announced that three new food and beverage trade specialists will be placed in key Asia markets as part of the Victorian Coalition Government's Food to Asia Action Plan, designed to help Victorian producers increase exports on the growing Asian markets.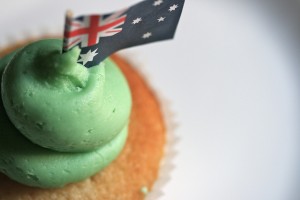 Speaking at The Heart of Victoria gala dinner hosted by the Victorian Farmers Federation (VFF) and Royal Agricultural Society of Victoria on Thursday, Mr Walsh said the new in-country positions were established to develop relationships with key food importers, manufacturers, retailers and  in-market Government departments to influence Government policy and help Victoria's trade, market access and investment priorities.
According to him, the new food and beverage specialists will deliver targeted business matching activities, including meetings with business networks and prospective partners, distributors and joint venturers. They will also provide advice, market insights, analysis and intelligence to Victorian companies, and deliver in-market trade programs, promotions and events.
"The Victorian Coalition Government is committed to helping our state's food and beverage producers capitalise on growing export opportunities in Asian markets, which we have clearly demonstrated through our $100 million Food to Asia Action Plan," Mr Walsh said.
"The Victorian Coalition Government is acutely aware that we can't increase our food and beverage exports without a productive and profitable agricultural sector, which is why we are also focused on delivering targeted research, development and extension. Events like tonight's Heart of Victoria gala dinner are also important to celebrate what our food and beverage industries have already achieved, and to motivate each other to continue this great work into the future."
The announcement comes as Minister for Employment and Trade Louise Asher and Mr Walsh prepare to depart on the Government's second Super Trade Mission to South East Asia next week.
"New specialist positions are being created at Victorian Government Business Offices in China, Malaysia and Indonesia to help open and expand export markets for Victorian producers," Ms Asher said.
"They will play an important role as the Asian middle class continues to grow and these countries demand more of the premium food and beverages which Victoria is ideally-placed to provide. We want to put more Victorian food on Asian tables."
VFF President Peter Tuohey have welcomed the announcement.
"It's great to see the Victorian Government committed to growing Victoria's economy, jobs and markets through this investment. It reinforces the opportunities of trade and investment in the Asian region," Mr Tuohey said.
"There could be no better place to make the announcement than at our Heart of Victoria gala dinner in front of 900 farmers and agribusiness professionals."