Up to twenty employees at David Brown Gear Industries Ltd could soon lose their jobs as the industrial gear manufacturer reviews it staffing levels.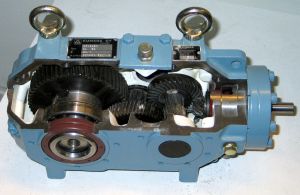 Australian Manufacturing Workers Union's Wollongong industrial officer John Stewart said David Brown had confirmed that 11 staff would be made redundant on December 13 and had hinted at the possibility of future redundancies at the Bulli factory.
Stewart said the company had previously cut between five and ten employees earlier this year as part of the first round of redundancies.
''There's the possibility it could be anything up towards the high teens or 20 all up,'' Stewart said, quoted in a report published on the Illawarra Mercury.
Employees were given a choice to avail of voluntary redundancy packages for a limited period.
David Brown manufactures and sells industrial gear and gearboxes for use in the mining, cement, power and renewable industries.
Stewart says the company has been reviewing its staffing levels as mining companies choose to maintain their equipment rather than purchase new ones.
The company's facility in Bulli, New South Wales is on a 2.6 hectare lot with more than 7,000 sqm of design, manufacturing and assembly space. According to David Brown's website the ISO certified plant has the capability to build new gearboxes as well as service, repair and upgrade old gear systems. It can also manufacture gearboxes up to 30 tonnes.