The substantial benefits foreign investments bring to Australia are becoming clear with the first iron ore concentrate shipment from the multi-billion-dollar Sino Iron project in Western Australia's Pilbara.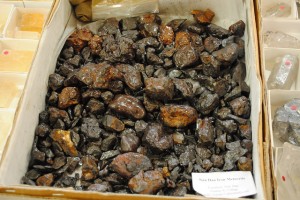 Trade and Investment Minister Andrew Robb issued a media release congratulating CITIC Pacific Mining on this significant milestone in a project which is China's biggest investment in Australia's resources sector.
"The Sino Iron project, with its first shipment today from Cape Preston, marks a very important chapter in the history of foreign investment into our country which we of course warmly welcome," Mr. Robb said.
"Since the first fleet Australia has relied on foreign investment to help fund major projects and to support jobs and economic growth which has led to the prosperity we enjoy today."
The Sino Iron project involves mining and large-scale processing of low grade magnetite ore into high grade concentrate for export and it is said to become the biggest project of its kind in Australia supplying CITIC Pacific's own steel mills as well as other steel producers in China.
As soon as it becomes fully operational, the project is expected to yield 24 million tonnes of concentrate per year.
Sino Iron commenced in 2008 and involved substantial investment in infrastructure, including a new port facility, concentrate processing facilities, a new power station and a desalination plant.
4,000 people worked on the project during peak construction last year and it is set to support an operational workforce of around 1,000 people on an ongoing basis. It will also contribute tens-of-billions of dollars to Australia's export income and deliver billions of dollars in state royalties.
"We should strive to 're-boot' the mining boom by providing the most competitive operating environment possible. We need to ensure projects in the existing 'pipeline' are realised and that new ones are attracted." said Mr. Robb.
"This is why it is so important to remove unnecessary taxes like the carbon and mining taxes, to aggressively remove red and green tape and to streamline approval processes. The world is full of choices so we need to be very pro-active in securing foreign investment to ensure projects like Sino Iron are realised in the years ahead." the Minister concluded.