Sales of Holden's flagship model the Commodore has declined by nine percent from 2012, according to figures obtained by The Australian.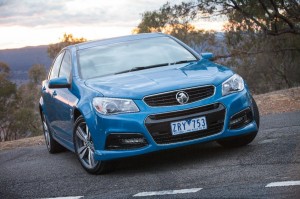 According to the report, while there is a rise in overall car sales in 2013, the Commodore captured less than 28,000 buyers in 2013 despite an extensive mid-year upgrade, putting the iconic car in fifth place behind an imported Korean small car. The figure is half of what Commodore sold just three years ago.
Holden's Cruze also made the top ten but dropped three places as sales slumped by 16 per cent compared to 2012.
In December the car maker announced that it will shut down manufacturing operations in Australia by 2017, ending months of speculation about its future in the country. The decision to shut down operations means 2,900 people will lose their jobs – 1,600 from Holden's manufacturing plant in South Australia and 1,300 in Victoria.
Last year's car sales figures are due to be released today and will show that vehicle sales in Australia reached a record tally of 1,136,227, surpassing the previous year's high by 2.2 per cent or 30,000 more than last year's result.
The Toyota Corolla has ousted the Mazda3 from the top spot as Australia's best-selling vehicle, the first model from the Japanese carmaker to reach the number one spot, according to a report on Drive.com.au.
The data is expected to show that Toyota has sold around 215,000 new cars in Australia last year, which includes almost 43,500 Corollas, to claim the top-selling brand and top-selling vehicle positions in 2013.
Holden finished behind Toyota at second with 110,000 sales, while Mazda finished third with more than 100,000 just ahead of Hyundai.
The month of December in particular saw an increase in demand overturning four negative months. Growth in the SUV market was seen, with an additional 26,000 bought last year compared with 2012.