Worldwide manufacturing ended 2013 on a strong note as major exporters like the United States, Japan and Germany all saw demand pick up last year, according to a report on Reuters.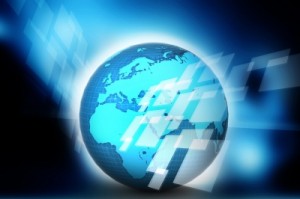 Manufacturing activity in the US grew in December, the fastest expansion in 11 months, according to Markit's Purchasing Managers' Index. The US manufacturing index rose to 55 points in December, up from the 54.7 it recorded in the previous month. A reading above 50 indicates growth in the activity. The data also revealed that the rate of job growth in the US was the strongest since March.
In the Euro zone the Markit December PMI showed the manufacturing sector grew at the fastest rate since mid-2011 with the index rising to 52.7 last month, up from 51.6 in November.
IHS Global Insight chief European and UK economist Howard Archer says the expectation for the region is that business will improve on their plans as the year continues.
"Looking ahead, the hope for the euro zone is that recent improved confidence will encourage businesses to lift their employment and investment plans as 2014 progresses, and will also encourage consumers to spend more," said Mr Archer.
Europe's biggest economy Germany saw its PMI rise to 54.3 from 52.7. Italy's output growth also reached a 32-month high, with Markit PMI rising from 51.1 to 53.4. Greece also reported a modest expansion in manufacturing from 49.2 in November to 49.6 in December.
The Asian markets released mixed results in December with several countries ending the year strong, while others recording lacklustre output.
According to Business Insider Australia, HSBC's manufacturing PMI's were all positive for South Korea (50.8, up from 50.4), Vietnam (51.8, up from 50.3), Taiwan (55.2, up from 53.4) and Indonesia (50.9, up from 50.3). South Korea has reached a seven-month high in December and Indonesia has recorded its fourth straight month of gains, while it has been the biggest expansion of output for Vietnam and Taiwan.
Meanwhile, the HSBC/Markit PMI for China fell to a three-month low of 50.5 in December. The index is consistent with a dip in the official government PMI to a four-month low of 51.0, according to Reuters.
In Australia, the Australian Industry Group's Performance of Manufacturing Index showed the country's manufacturing sector contracting once again, recording 47.6 points in December.
AI Group Chief Executive Innes Willox said the December PMI is another reminder that the country should have a better plan for growth.
"This latest snapshot is yet another reminder of the urgency for Australia to put itself on a more balanced and diversified growth path.  Manufacturing and related industries have a critical part to play in this strategy," Mr Willox said.
"2013 ended without much cheer for many Australian manufacturers with the gains recorded in September and October reversed in the closing months of the year. New orders and employment fell further behind in December casting doubt over whether the start of 2014 will usher in a more positive outlook for manufacturing activity."