The Automotive Supplier Excellence Australia (ASEA) Division of AutoCRC has been selected to pin-point and pursue offshore business opportunities for Victorian companies.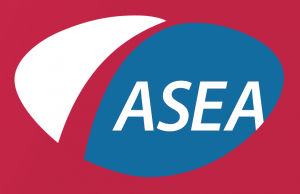 The announcement was made yesterday by the Victorian Minister for Manufacturing, David Hodgett, and the Malaysian Minister for International Trade and Industry, Dato' Sri Mustapa Mohamed.
"The South East Asian automotive industry is expanding dramatically and this creates numerous opportunities for engagement between countries. AutoCRC has been working in this space for some years now introducing Australian companies and research institutions to partners and opportunities in Malaysia. We are excited to be able to use our expertise in business excellence and knowledge of the Malaysian markets to deliver further benefits to both Victoria and Malaysia," said Mr Ian Christensen, AutoCRC's Chief Executive Officer.
The aim of the project is to allow Victorian automotive suppliers access to the growing Malaysian and South East Asian automotive industry and help the automotive industry in Malaysia increase its technical capabilities.
"The project builds on the AutoCRC's strong understanding of the Malaysian automotive industry through its existing engagement with the Malaysian Automotive Institute (MAI) and Malaysian OEMs," said Mr Hodgett.
ASEA was founded in 2007 with the aim of assisting the Australian automotive supply base to achieve international competitiveness and business sustainability.
ASEA Director, Mr Linsey Siede, and ASEA Program Manager, Mr Peter Taylor will be spearheading the project.
"Both Mr Siede and Mr Taylor are also well known to the Victorian automotive industry through their roles in the Automotive Supplier Excellence Australia (ASEA) program. It is envisaged that they will alternate their time between Malaysia and Melbourne on a fortnightly basis to undertake the project," the Minister said.
"This outstanding initiative presents Victorian automotive suppliers with direct linkages to the automotive industry sector in Malaysia, to work closely together in identifying new business opportunities for their mutual benefit," said Mr Siede.