Minister for Automotive Transformation, Susan Close has urged the Federal Government to take seriously the warnings by Holden of an early closure by component makers.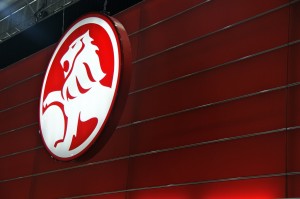 In an interview published yesterday on carsguide.com.au, Holden chairman and managing director Gerry Dorizas revealed "some suppliers may not make it to the end of manufacturing" in 2017.
Mr Dorizas had stated that he'd hope "logic will prevail" and the budget changes won't get through, revealing that the whole industry would like the decision to cut $500 million in assistance reversed.
"The South Australian Government is concerned that after just five months in the job and the new chairman of Holden can't see many component makers lasting until 2017," Dr Close said. '
"While the Federal Government plans to cut $500 million in assistance to the industry, it is only proposing to put up $101 million of its own funding for its transformation package with $24 million from South Australia and Victoria and $30 million shared by Holden, Toyota and Ford," she added.
Dr Close said South Australia has set up the $60.1 million Our Jobs Plan backed by a Automotive Transformation Taskforce and led by Greg Combet, in order to tackle the challenges faced by the industry.
"The Federal Government should now accept that its automotive transformation package short changes the industry. Rather than pocket the money as a budget saving, there is more the Commonwealth can do to ease the pain of the industry's transformation and diversification," she said.
Dr Close insisted the need for the four years ahead, to ensure a smooth transition rather than an abrupt end to the automotive components industry that puts thousands of workers out of a job.