Leading oil and gas producer Santos has announced a higher first half underlying profit after tax and a significant rise in the interim dividend following the successful start-up of the PG LNG project, which commenced production ahead of schedule in April.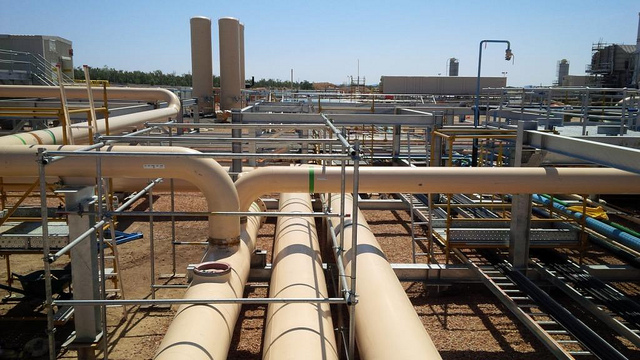 According to the media release by Santos, rising gas prices for Australia's east coast consumers and the start-up of the PNG LNG project had enabled the company to substantially increase returns to shareholders through a 33% increase in the interim dividend to 20 cents per share fully franked.
The 2014 first half result reflects record sales revenue driven by higher crude oil and LNG sales volumes, and higher oil and gas prices, offset by the previously announced non-cash impairment of the company's Indonesian coal-seam gas assets, and higher cost of sales, exploration expense and net finance costs.
Excluding net impairments and other one-off items, such as a write-down to the coal seam gas project in Indonesia the company had withdrawn from, underlying net profit was up 3% to $258 million.
"The first half of 2014 saw Santos achieve its highest oil production in six years, record sales revenue and strong operating cash flow. We have set the foundation for a stronger second half," said Managing Director and Chief Executive Officer, David Knox.
"PNG LNG is producing at full capacity, and GLNG is more than 85% complete and on track to start-up next year, within budget. We remain focussed on growing shareholder returns as the company's earnings and cash flows increase," Mr Knox said.
Meanwhile, Santos and other companies building Australia's new LNG projects for export have faced strong criticism from local gas users, as manufacturers face a shortage of domestic gas and high prices despite the nation's total gas production nearly quadrupling in the next few years.
"The poster child right now is NSW, where we are very keen to get on with that project but are not able to move forward right now at the pace we would like to," he told reporters.
According to Au.news, Santos shares closed 57 cents, or 3.5% higher at $15.16.