Global aerospace, defence, security and advanced technology giant Lockheed Martin has announced that it has partnered up with Electro Optic Systems – a developer of space-related technologies – to build a new space object tracking site in Western Australia.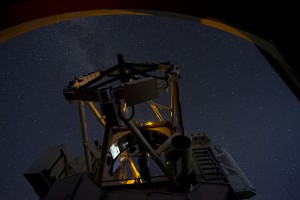 According to the company's press release, the new site will monitor specific objects, measuring their speed and determining their spin direction. The site will also focus on determining the composition of the monitored space objects.
Electro Optic Systems (EOS), a wholly-owned subsidiary of ASX-listed Electro Optic Systems Holdings Ltd, operates the Space Research Centre, a satellite laser ranging and debris tracking facility, at Mt. Stromlo in the Australian Capital Territory.
Under the terms of the agreement, the two companies will collaborate in the production, deployment and operation of proprietary space tracking sensors in a bid to provide value-added services to the space industry.
Development of the new site is set to begin in late 2014, EOS revealed in an ASX Announcement. The site is expected to be operational in the beginning of 2016.
"Ground-based space situational awareness is a growing priority for government and commercial organisations around the world that need to protect their investments in space. Through this agreement with Electro Optic Systems, we'll offer customers a clearer picture of the objects that could endanger their satellites, and do so with great precision and cost-effectiveness," said Rick Ambrose, executive vice president, Lockheed Martin Space Systems.
"The partnership with Lockheed Martin will help both organisations establish a global network of space sensors, while simultaneously increasing the market reach of the partners' data and services. We consider the strategic partnership with Lockheed Martin a major step towards the achievement of critical mass of sensors, data and services, all of which are critical in providing detailed yet easily usable information on space debris," said Electro Optic Systems Chief Executive Officer Ben Greene.