South Australia's capital has partnered with the Adelaide City Council and networking equipment giant Cisco to launch an Internet of Things (IoT) innovation hub that is aimed at encouraging start-ups, researchers, students and entrepreneurs to develop applications through the AdelaideFree Wi-Fi network launched earlier this year.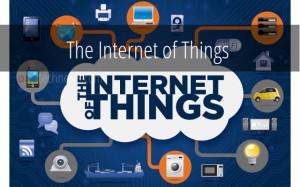 "This Innovation Hub will allow creative brainstorming and technological know-how to thrive," said Science and Information Economy Minister Gail Gago in a media release.
"It will provide a place for our brightest and most creative minds to develop new ways of living our lives in a wired, connected world. The possibilities are fascinating and endless."
Under the terms of the three-way Memorandum of Understanding (MoU), Cisco will provide the necessary infrastructure and expertise for "testing and producing electronic products and applications".
The Hub – part of the Cisco Smart+Connected Communities™ concept – will be a place where entrepreneurs and start-ups alike will collaborate, develop and test applications that will eventually be installed and used for education, utilities, transport, healthcare and energy through the AdelaideFree Wi-Fi network.
"With Adelaide City Council and the South Australian Government coming on board, we will be able to demonstrate our global expertise in Internet of Things-enabled technology in a practical Setting. Building an effective ecosystem in a city already recognised for its connectedness will enable other cities around Australia and the Asia Pacific to see the benefits firsthand," said Cisco's President, Smart+Connected Communities and Deputy Chief Globalisation Officer Dr Anil Menon.
"The establishment of an innovation hub in the heart of Adelaide will further demonstrate the potential of cities whether large or small and ensure Adelaide remains one of the world's most connected cities," he said.
The Hub is set to bring a wide range of benefits to Adelaide which is well on its way to become a smart city.