David Hodgett, Minister for Manufacturing has welcomed the Federal Government's decision to retain the Thales munitions plants in Benalla and Mulwala.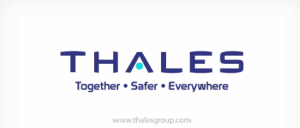 "The announcement by the Federal Government of a five-year plan to extend domestic munitions production is fantastic news for jobs in regional Victoria, and also a huge win for defence manufacturing in Victoria," Mr Hodgett said.
Hodgett is pleased to declare that the announcement secures 550 direct manufacturing jobs in Benalla and Mulwala and provides assurance of employment for the local workers in the region. The announcement also signifies that the munitions industry in Australia will continue to flourish, with Victoria remaining at the forefront of national munitions manufacturing, providing for the needs of Australia's defence forces.
"When I was at Thales in Benalla earlier this year, I was able to see first-hand the strength and capability of their operation, as well as hear about their clear vision for the future…"
"Today's announcement is fantastic news for the region, and provides certainty for the hundreds of workers and their families…"
"Furthermore, this is great news for defence manufacturing in Victoria, as we will maintain a skilled and competent munitions workforce," Mr Hodgett said.
Future opportunities for production of high-grade propellant has been identified by the Federal Government, while the Victorian Coalition Government identifies that Victoria has proved its capabilities to deliver major defence contracts, and will continue to do so in the future.