Sponsored by:

Welcome to the Feature Series for Australian Manufacturing, where each month we will shine the focus on one particular Australian manufacturer and breakdown what really gives them the competitive advantage, in an otherwise difficult sector.
Chobani Yogurt
This month we're focusing on Chobani Yogurt, which started back in 2005, on the belief that people have great taste – therefore need great options. The company, which in five short years grew to become the number one selling yogurt brand in America, is now making waves in Australia, currently positioned as the number 2 brand in the market.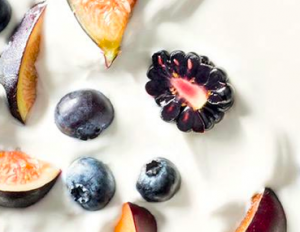 We spoke with Managing Director of Chobani Yogurt in Australia, Peter Meek, discussing how placing a strong emphasis on Quality has helped the company grow its Australian operations.
Starting only two years ago in Australia, Chobani has gone from the number 6th brand on the market to 2nd, and the quality of manufacturing is at the heart of its growth. Mr Meek believes craftsmanship of the perfect cup of yogurt, day in and day out, is the key component to Chobani's Quality Policy. This, combined with a BRC accreditation, gives the company strict guidelines to producing only the very best.
Mr Meek believes people and its manufacturing procedures are vital to the company's quality output.
"We have very good people, with a very good palate… and we have to be good at manufacturing in order to produce quality yogurt," he said.
The yogurt, which is renowned for its thick presence, runs through a straining process that removes the moisture and the fat, leaving a protein packed, little or no fat yogurt. Mr Meek states that local farmers benefit from this because Chobani consumes twice as much milk to make the yogurt.
A major component in the yogurt, the quality of Australian dairy also plays a major part in the company's quality output. Manufacturers of dairy products in Australia have seen first hand the importance quality has across global markets. According to Dairy Australia, in March a record 109,000 tonnes of milk powder (WMP) was shipped to China.
Mr Meek believes the quality of Australian made plays a crucial role for the company's growth strategies in Asia. Last month Chobani added Malaysia to its list of export countries.
Do you possess the traits of a good manager?  Learn more by visiting SAI Global's training courses.