Steel fabricator AGC has axed 170 fabrication workers on the Kwinana industrial strip as construction of Australia's biggest resources project winds down, reports Perth Now.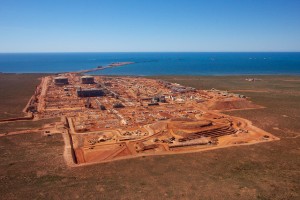 It comes after the company completed its contracts for Chevron's $60 billion Gorgon gas venture of Barrow Island.
"It's the end of an 18-month program where we've been fabricating sub-sea items for the Gorgon project and … there is no other work that is ready to come through our workshop," said AGC's Managing Director Stuart Kenny.
Mr Kenny said further 250 jobs could be slashed if the company fails to land new contracts after it completes Chevron's other flagship WA project, the Wheatstone venture near Onslow.
Australian Manufacturing Workers' Union State Secretary Steve McCartney stressed that the job loss was a direct consequence of the Government's failed plan for the construction dry up and warned that the future was bleak for both workers and apprentices.
"The resources construction boom was an opportunity to build capacity and capability in our steel fabrication industry and train young people … but this is an opportunity Premier Colin Barnett has let slip through our fingers by being asleep at the wheel," Mr McCartney said.
However, Commerce Minister Michael Mischin defended the Government's policy, saying it was "unrealistic to think that as projects change, and our economy evolves in response to market forces, that businesses and jobs will remain unaffected."
"No government can guarantee jobs for people in private enterprise," he said.