The growing need to establish a better connection between industrial plant floor and corporate enterprise has promoted the Internet of Things (IoT) as one of the most transformative and growing technology trends in recent times.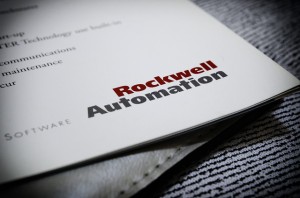 This, in turn, has caused an increase in demand for skilled professionals who understand the exchange between information technology (IT) and operations technology (OT) as a necessity in order to establish a connected industrial enterprise which will remain competitive in the current marketplace.
To tackle the challenge of establishing well connected industrial enterprises, Rockwell Automation together with Strategic Alliance partner Cisco, has launched a new training course – Managing Industrial Networks with Cisco® Networking Technologies (IMINS) – which is designed to help students acquire the foundational skills needed for the management and administration of networked industrial control systems.
"Automation engineers are increasingly required to manage networked industrial products and solutions so this course is designed for IT and OT professionals and control engineers who are involved with the implementation, operation and support of networked industrial products and solutions," said Cuong Vo, business manager, Customer Support & Maintenance at Rockwell Automation.
"This course aims to enable participants to achieve competency and skills to install, maintain and troubleshoot industrial network systems while helping to ensure network availability, reliability and Internet security throughout their companies."
According to the press release by Rockwell Automation, industrial IoT technologies can help customers lay a foundation for a highly secure, connected enterprise using standard unmodified Ethernet to connect people, processes, data and things and ultimately achieve greater productivity and sustainable competitive differentiation.
"The five-day course focuses on networking technologies that are needed in today's connected plants and enterprises. Participants will get hands-on experience working with the Rockwell Automation suite of products to help converge technologies and bring the value of the connected enterprise to life. It also provides a foundation for the Cisco Industrial Networking Specialist Certification exam," it says in the press release.
The IMINS training course will be conducted on 16-19 March as part of the Rockwell Automation ConnectED 2015 and Cisco Live 2015 in Melbourne and will also be available at other locations around Australia, later in the year.