Food processor Simplot and its employees have reached an agreement for a 6% wage increase over the next three years to finally settle the damaging dispute which dragged on for almost a year.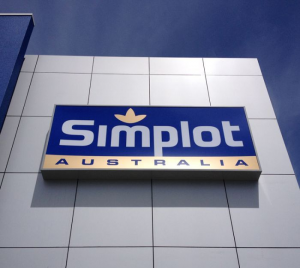 According to the Western Advocate, the new enterprise agreement was supported by 70% of the company's 800-strong workforce in Tasmania and NSW and envisages a 2.5% wage increase in year one, followed by increases of 1.5 and 2% in years two and three of the agreement.
"This agreement was complex and difficult as it heralds the march back to global competitiveness for our major Australian operations. We needed to achieve a balance of improved productivity, reduced labour cost escalation and, at the same time, reflect the reality of cost of living pressure on our employees," Simplot Managing Director Terry O'Brien said.
"Clearly, these aims are not necessarily aligned and so compromise was required from both the company and the employees. I believe we found a compromise which will help Simplot Australia maintain its hard-earned market position and to restart desperately needed sales and margin growth whilst continuing to protect the jobs and above award wages of our employees."
The Australian Manufacturing Workers' Union (AMWU) NSW Secretary Tim Ayres said the Union was pleased with the outcome.
"It is a good compromise, and one that was sorely needed," he said.
The Fair Work Commission, Australia's national workplace tribunal, must authorise the new deal before it comes into effect.