Affinity Equity Partners' Primo Smallgoods will be sold to JBS USA Holdings Inc for $1.45 billion after the Australian Competition and Consumer Commission (ACCC) greenlighted the takeover.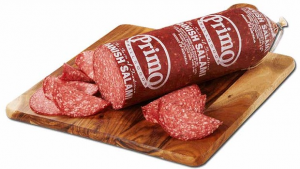 The ACCC revealed in a media release that it had reviewed the recieved submissions from all interested parties, including farmers, competing abattoirs, and meat and small goods suppliers and customers and decided that the takeover is not likely to raise "significant competition concerns".
"The ACCC undertook a detailed assessment and determined that Primo is currently not a strong competitive constraint on JBS. JBS's abattoirs in Queensland and Primo's abattoir at Scone are more than 500km apart," ACCC Chairman Rod Sims said.
"Furthermore, the increase in market share as a result of the proposed acquisition would be relatively small and JBS would continue to be constrained in the market for the acquisition of fat cattle by a number of alternative abattoirs and supermarket chains, in the northern NSW and southern Queensland region."
Mr Sims added that the ACCC will monitor the industry and any further acquisitions carefully.
The acquisition is being funded by a mix of debt and cash.
JBS USA Holdings Inc is a renowned processor of beef veal, lamb and mutton. The company has ten processing plants in Australia, including a beef processing capacity in Dinmore and Toowoomba in southern Queensland.
Primo is the largest ham, bacon and smallgoods producer in Australia and New Zealand. The company has a beef processing plant at Scone, NSW, and a pork processing plant at Port Wakefield, South Australia, as well as manufacturing facilities at Chullora, NSW, and Wacol in Queensland.
According to The Sydney Morning Herald, this aquisition is a further step by JBS in Australia and a move away from commodity meats to branded products. JBS will use Primo as a starting platform to sell more branded meat products into Asia.
The acqusition was announced last November when it was revealed that JBS Australia Pty Limited signed an A$1.45 billion conditional agreement to acquire Primo.
"While it will remain very much business as usual for our employees, suppliers and customers, this transaction offers tremendous opportunities for a producer of high quality products like Primo. We look forward to being part of JBS and capitalising on its international distribution network," said Primo Group CEO, Paul Hitchcock in a news release.
"Primo Group is the leading company in this segment with strong brands and represents an outstanding opportunity to grow our business in Australia and internationally. We are seeing strong annual growth in consumption of processed meat products with good prospects to increase exports of high quality convenience products from the Primo Group's portfolio," said  JBS Chief Executive Officer, Wesley Batista.