Toyota announced that its new-vehicle sales performance in March surpassed the February result by 17%, driving the local auto industry to its highest March sales to date.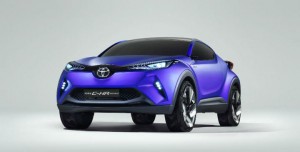 The company's Corolla model reasserted its position as the best-selling car in the country with its best-ever March total of 4,261 sales.
Toyota said that it sold more than 19,000 vehicles for the month – more than the combined totals of the company's two nearest rivals – and almost 49,000 for the first three months, which represents its strongest sales performances in five years.
According to the company's press release, the robust increase in demand in Australia for Toyota vehicles has pushed the local industry to surpass the 100,000 sales barrier for the first time in the third month of any year.
Toyota's executive director sales and marketing Tony Cramb said the 48,986 Toyota vehicles bought by customers to the end of March has given the company a margin of more than 20,000 sales as the country's top-selling automotive brand in 2015.
He said several factors contributed to the remarkably strong sales for the company and the industry.
"After property, new vehicles are the biggest purchase for most consumers – and both these sectors are benefiting from record-low interest rates. New-vehicle sales are also supported by aggressive competition resulting in a combination of prices and features that represent unprecedented value for money," Mr Cramb said.
"New and better vehicles are entering the market almost every week – and Toyota is leading the way with new or upgraded models being launched almost every month this year."