Caterpillar Construction's announcement that it will transition its hard rock vehicle operations from Burnie, Australia to Rayong, Thailand is a devastating blow for the North West Coast, said Jeremy Rockliff, Deputy Premier of Tasmania.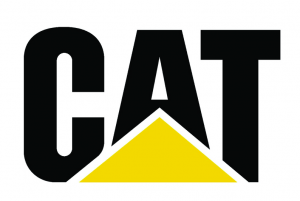 The mining equipment manufacturer said on Friday that up to 280 jobs at its Burnie plant in Tasmania will be lost as part of its operation to move production to Thailand following a strategic review of its underground manufacturing operations.
Deputy Premier Rockliff said the Hodgman Liberal Government was acting quickly to support Burnie and the North West Coast community following Caterpillar's announcement.
"This is a devastating blow to the North West Coast community and Tasmania generally. We will stand alongside the community. Yesterday, I spoke with Caterpillar and some of the workers affected by this terrible news," Mr Rockliff said in a press release.
"We have worked quickly and appropriately to establish the Transition Taskforce to support affected workers and their families. I will chair the first meeting of the Transition Taskforce on Monday, and the Premier Will Hodgman will also attend."
Mr Rockliff said the Taskforce will also include Dale Elphinstone, Chairman of Elphinstone Group, Burnie's Mayor Anita Dow, CAT's Director Dan Barich, Federal Liberal MP Brett Whiteley, Australian Workers' Union member Mark Fagen, Southern Prospect's Managing Director Lee Whiteley, Pro Vice Chancellor, University of Tasmania Janelle Allison and State Growth Secretary Kim Evans.
Mr Rockliff said the taskforce will provide support to the affected workers and their families by implementing processes to support the industry to transition into new areas of opportunity and retain and strengthen the existing manufacturing capacity in the region.
He also said the taskforce will be working with the community to retain services which support advanced manufacturing capacity on the Coast.
According to him, it will provide affected workers with advice and support with skills training to help transition the workforce to become job ready and will continue to actively seek new investments to grow jobs in the immediate, medium and long-term.
Mr Rockliff also added that the Government will continue to work with Caterpillar to support the transition process and the jobs remaining in Tasmania.