CSR Limited and Boral Limited confirmed on Friday the formation of a joint venture combining their Australian east coast brick operations.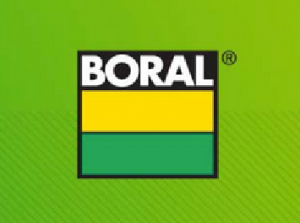 It comes after CSR and Boral successfully removed all regulatory hurdles and received approval from the Australian Competition and Consumer Commission (ACCC) to proceed with the merger.
The joint venture – announced a year ago – commenced operations on 1 May as Boral CSR Bricks Pty Limited, trading initially under the existing brick brands of Boral and PGH bricks.
According to the joint media release by the companies, the new entity is owned 60% by CSR and 40% by Boral, and includes operations in New South Wales, Victoria, Queensland, South Australia, Tasmania and the ACT.
"The Boral CSR Bricks JV can produce in excess of 600 million standard bricks across 12 manufacturing operations and, on a pro forma basis, had a combined annual turnover of approximately $270 million for the 12 months ended 31 December 2014," reads the press release.
"Following integration, initial overhead savings of $7-$10 million per annum are expected as a result of consolidation of management structures and efficiency gains in sales and administration functions. Integration will be completed over the next 12 months."
Nick Pezet has been named Executive General Manager of the Boral CSR Bricks JV, and given the nature of the joint venture agreement, including CSR's 60% shareholding, CSR will consolidate the Bricks joint venture into its Group balance sheet and net profit effective 1 May 2015.