Downer EDI is close to securing a contract with Cobar Management for mining services at the CSA mine, which is an underground copper mine located in Cobar, Central Western NSW.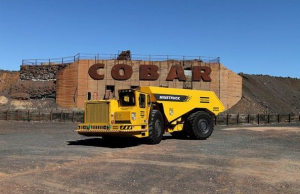 According to the ASX announcement by Downer EDI, the contract is valued at approximately $70 million and has an additional one year option.
The contract, which is scheduled to commence in July 2015, will see Downer provide lateral development mining and haulage services as well as ground support services including shotcrete and cable bolting.
Downer's CEO Grant Fenn said the contract award was a testament of Downer's underground mining capabilities.
"Downer has a highly skilled and experienced hard rock underground mining team and we continue to build this part of the mining business," Mr Fenn said.
"We look forward to working with Cobar Management on this important project."
Cobar Management is a wholly owned subsidiary of Glencore plc, a global diversified natural resource company. Cobar operates the CSA mine which provides direct employment for over 300 people, the majority of whom are based in the local township of Cobar.