Leading 3D printing company Stratasys has become a program partner for three events of Society of Manufacturing Engineers' (SME) Bright Minds program to help develop and enhance future careers in additive manufacturing.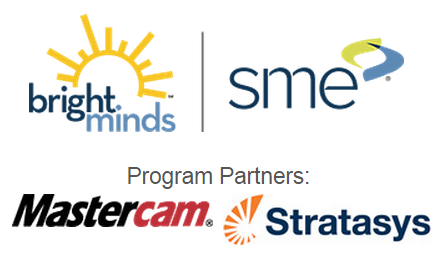 SME's Bright Minds is an educational program for SME members to engage, encourage, and bridge collaboration and communication with high school and college students, educators, industry professionals and administrators.
The program aims to give students the opportunity to learn about additive manufacturing through lectures, workshops, panel discussions and various hands-on challenges.
According to the press release by Stratasys, the first Bright Minds event will be held on 13 May at EASTEC in West Springfield, Massachusetts, followed by RAPID and SOUTH-TEC.
Program participants will also be introduced to educational and career opportunities in additive manufacturing.
"Stratasys is proud to be sponsoring Bright Minds for the fifth year in a row. This program provides young students the opportunity to learn about 3D printing and its many capabilities. We believe that 3D printing is changing the way things are made," said Sig Behrens, General Manager of global education at Stratasys.
"We have a core focus on inspiring and recruiting as many young people as possible to learn the skills of the future that employers are looking for. Programs like this are key to building that pipeline of talent."
Dolores Nixon, member and industry relations manager for Bright Minds, said each event enhanced the collaboration with manufacturing leaders and combined workshops with hands-on challenges to give participants the necessary tools to prepare them for future career challenges.
"Bright Minds creates an environment for students and educators to connect with industry leaders and experience technology innovations firsthand. As one of the program partners for all 2015 Bright Minds events, Stratasys provides the education and technology resources that enable students to move beyond the classroom," Ms Nixon said.