Tasmanian Premier Will Hodgman has announced a $3 million investment to support the recommendations of the Caterpillar Transition Taskforce, which was established last month in response to Caterpillar's announcement that it will transition its hard rock vehicle operations from Burnie, Australia to Rayong, Thailand.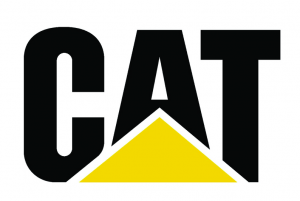 Mr Hodgman said the $3 million in Government funding was is in addition to the $60 million Northern Cities Major Development Initiative aimed at supporting jobs on the Coast.
"We want to ensure advanced manufacturing has a strong future and continues to support jobs in Burnie and on the North West Coast. The $3 million in State Budget funding will be used to financially underpin the recommendations of the Transition Taskforce," he said in a press release.
"The North West Coast has a proud history in advanced manufacturing, and the Taskforce has been working hard to develop a blueprint to ensure the future is just as strong. This funding will help to secure the transition of the advanced manufacturing industry into new areas of opportunity and help to actively pursue investments, to create jobs in the immediate, medium and long-term."
The Deputy Premier and Transition Taskforce Chairman Jeremy Rockliff said outcomes from the Advanced Manufacturing Summit held on Tuesday would inform the taskforce's recommendations.
"The Transition Taskforce has been working to develop a blue-print to seek out new opportunities for the sector and develop partnerships that promote expertise and innovation. Today's summit is an example of the productive solutions the Transition Taskforce is working towards, and we will ensure those in the industry have a say and work together to drive solutions for the sector," Mr Rockliff said on Tuesday.
"The commitment of $3 million in funding will enable us to realise the eventual recommendations. While it is early days we are extremely encouraged by the attendance at today's summit. It is clear that there is enormous support and commitment to ensuring a strong future for the advanced manufacturing sector."
Caterpillar's decision to move its operations to Thailand will result in the loss of 280 jobs at the company's Burnie plant in Tasmania. Last month, Mr Rockliff said the Taskforce will work closely with the Government and Caterpillar to support the transition process and the jobs remaining in Tasmania.