Australia and Norway have inked an agreement to develop a new seeker capability for Kongsberg Defence Systems' Joint Strike Missile (JSM), a core weapon planned for integration onto Norway's F-35.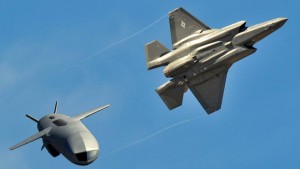 Under the terms of the agreement, Australia will finance the development of a new RF-seeking capability that will be developed and integrated by BAE Systems Australia.
The RF-seeking capability will allow the missile to locate target based on electronic signature.
If Australia later decides to procure the JSM, then Norway and Australia will share the cost of integrating the JSM on the F-35.
JSM will be integrated on Norway's F-35 in the first phase of follow-on development in the 2022-2024 time frame.
"The JSM will provide one of the core capabilities of the future Norwegian Armed Forces, and this agreement not only confirms that other nations are seeing the value of what this missile can deliver, but also that they are prepared to help make it even better. Even if this so far doesn't change our costs related to developing and integrating the JSM on the F-35, it nonetheless ensures that we will get even more in return for our own investment in the missile," said Norwegian Minister of Defence, Ms Ine Eriksen Søreide.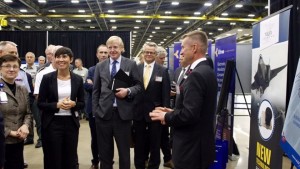 "This agreement is a prime example of instances where two nations, each bringing their own specialities and skills to the table, are able to build a better system by working together compared to what they could have done on their own. This, in a nutshell, is what the F-35-partnership is all about, and it is an important example of the kind of positive ripple effects the program helps generate beyond the aircraft themselves."
The first of up to 52 F-35 combat aircrafts for the Norwegian Armed Forces was rolled out in a flashy ceremony at Lockheed Martin's production facility in Forth Worth, Texas on Tuesday.
The brand new F-35 will replace Norway's current fleet of more than 30 years old F-16 fighters.
"This is a historic milestone for the Norwegian Armed Forces. I am very pleased to see the results of the extended and thorough selection process that we have completed. We all know that the F-35 is not simply another fighter. We know that it is much more," said Ms Søreide.
"The F-35 provides us a capability we've never had before. It's by far the most advanced fighter ever made. Today we are indeed turning the future into the present. The F-35 represents a new way of thinking, a new way of operating, which will benefit the entire Norwegian Armed Forces."