Alinta Energy has announced that it will shut down its Leigh Creek coal mine on 17 November 2015 and the Port Augusta power stations on 31 March 2016.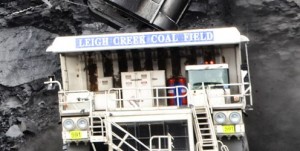 The closure of the mine and the power stations will result in hundreds of workers losing their jobs. Leigh Creek's closure will have a major impact on the town since over half of the population is employed by Alinta.
"Our major focus continues to be on working closely to assist our people through this transition period," said Alinta Energy CEO, Jeff Dimery.
"When we announced our intent to close Flinders Operations in June 2015, Alinta Energy committed over $3.5 million in funding to provide a suite of transitional support services to our people. The allocation of this funding has been split between retraining and reskilling assistance, financial advisory services, career counselling, wellbeing and human resource support, as well as Transition Centres and other job opportunity services."
Over 200 workers will lose their jobs at Leigh Creek and about another 240 will become redundant once the power stations close.
Redundancy packages will be offered to some of the 478 employees in South Australia before the end of the month.
Manufacturing Minister Kyam Maher said 69 Leigh Creek workers, 58 Port Augusta workers and five Adelaide-based workers have a right to return to the public service under a pre-privatisation deal.
"The State Government will honour this commitment. Those employees have been surveyed by the government to identify their skills, preferred location, and experience so that meaningful employment can be offered to them within the public sector. Since Alinta's original closure announcement in June, the State Government has had people on the ground talking to communities in the Upper Spencer Gulf and Outback region about the issues likely to impact them. We will ensure this continues," the Minister said.
"Both Premier Jay Weatherill and I have also visited the region since Alinta's original announcement – including a visit by the Premier last week – to talk to workers, communities, and Mayors about the challenges posed by the closures. As a result of this work, the government has announced that we will continue to provide vital services to Leigh Creek – including the Police Station, school, and hospital – until at least June 2018."
Alinta said that it will continue to work with the State Government to achieve the best outcome for the employees and their communities.