One of the world's most renowned car manufacturers has been recognised for its work on advanced global water conservation.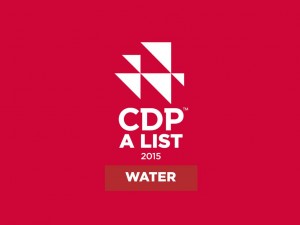 CDP, a global environmental disclosure agency has given a top score to Ford Motor Company, as well as other seven corporations for their dedicated work on water issues. The automaker attained the achievement two years ahead of schedule.
"The business case for action to improve water security has never been stronger or more urgent," said Cate Lamb, head of water at CDP.
"For this reason we congratulate Ford Motor Company for achieving a position on CDP's Water A List. Ford is responding to market demand for environmental accountability and at the same time is making progress toward the realisation of sustainable economies."
According to Ford's media release, the company managed to slash its total global water use by 62 percent, equalling more than 10 billion gallons from 2000 to 2014.
"At Ford, we see water as far more than an environmental concern," said Andy Hobbs, Ford director, Environmental Quality Office.
"Access to clean, affordable drinking water is a basic human right. We have worked diligently to set year-over-year goals to reduce our water use while introducing innovative manufacturing technologies to help us achieve these goals. We are pleased CDP is recognising Ford as a sustainability and water conservation leader."
In 2000, Ford established its Global Water Management Initiative and has introduced a number of new technologies to save water.
For example, Ford's 3-wet paint process and minimum quantity lubrication save hundreds of thousands of gallons of water per year.
"Our efforts around water have evolved over the years. We have moved beyond merely reducing the water footprint at our facilities, to working more holistically to address water concerns with our suppliers and in the communities in which we work," said Hobbs.
"We understand that as an industry leader with nearly 195,000 employees worldwide, our work has a large-scale, positive impact, and so we are thrilled to know we are heading in the right direction."