At the Welding Technology Institute of Australia's annual conference, which took place in Sydney on Monday, Independent South Australian Senator Nick Xenophon announced that he would introduce new legislation to save the Australian steel industry.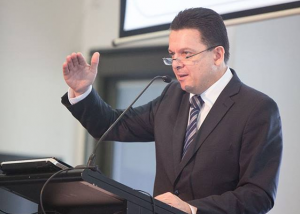 The Senator said that he would ask the Senate's Procedure Office to draft a law to control boron levels in steel and require compliance with new, mandated standards for welding, including all imported, fabricated steel.
The new Bill, along with a current Senate inquiry into the safety and legality of imported building materials, is aimed at protecting Australia's steel industry from cheap imports that do not meet Aussie standards.
The Senator intends to have the legislation introduced in the next sitting fortnight.
"A high boron content means welds begin to crack. This is a major safety issue. There are ticking time bombs all around Australia and someone will get killed. It's vital that the legislation Senator Xenophon has proposed be passed as soon as possible," said  Geoff Crittenden, CEO of the Welding Technology institute of Australia, in a media release to Australian Manufacturing.
"If the faults are identified, Australian fabricators can cut up and reweld products made from imported steel. But there are masses of structures that are unsafe."