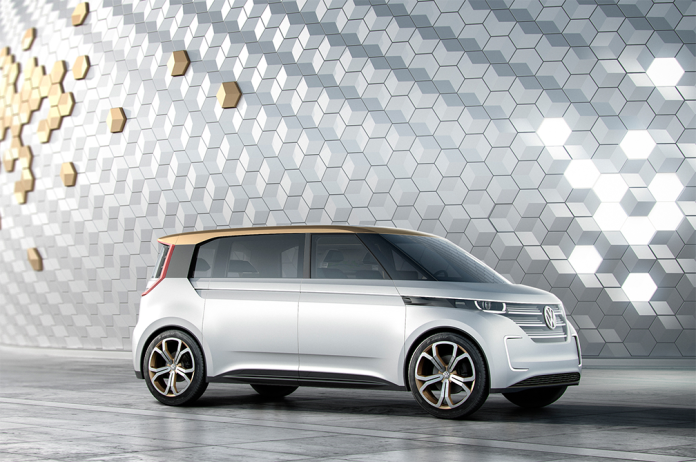 German auto giant Volkswagen is trying to clear its name and reputation after the global emissions scandal with a new all-electric minivan concept which was unveiled on the eve of the Consumer Electronics Show (CES) in Las Vegas.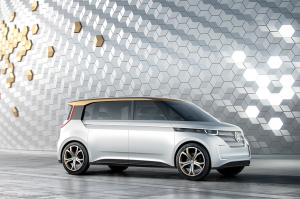 Called Budd-e, the vehicle is based on the new Modular Electric Toolkit (MEB), a platform developed to help maximise the space-efficient packaging possible for plug-in vehicles and accomodate larger batteries.
The zero-emissions, avant-garde van  – which is actually a modern interpretation of the first Volkswagen bus – has an electric range of a respectable 373 miles and it will only take 15 minutes to replenish 80 percent of its battery on a single charge.
Powered by front and rear motors on all four wheels, the Budd-e has a top speed of 93 miles per hour and can communicate seamlessly with a smart home or office.
Budd-e was unveiled by Chairman of the Board of Management of the Volkswagen brand, Dr Herbert Diess, who said that "the BUDD-e is a realistic trend setter".
"We are developing completely new and unique vehicle concepts – especially designed for long-distance electromobility," said Dr Diess.
Volkswagen also presented the e-Golf Touch equiped with a state-of-the-art infotainment system.
"The e-Golf Touch reflects one of the key connectivity trends of the near future. Not only does the e-Golf Touch have innovative gesture control, it also features a further developed version of the Modular Infotainment Toolkit (MIB) with a 9.2-inch display. This touch display merges the operating worlds of smartphones and automobiles," VW said.
"It will be part of our everyday lives and will change mobility completely. Volkswagen has a lot of ideas how to use these cutting edge technologies and bring them to our customers", said Dr Diess.
For more detailed info, please go to http://www.volkswagenag.com/