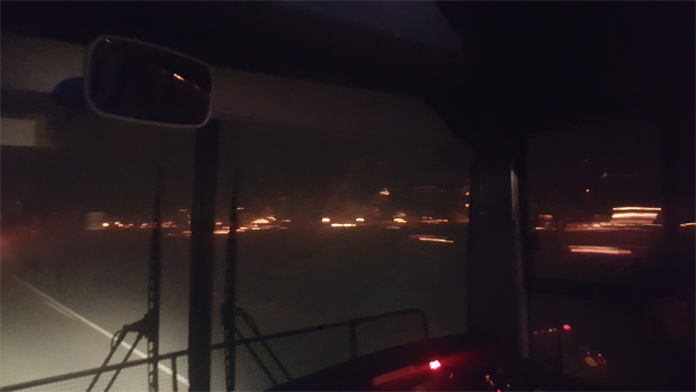 The Australian Manufacturing Workers' Union (AMWU) has accused Alcoa of endangering the lives of its workers at the Wagerup aluminium refinery south of Perth during the fire crisis in Western Australia last week.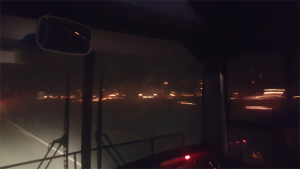 AMWU WA State secretary Steve McCartney said company busses filled with workers were driven beside flaming paddocks to and from the facility on Friday, where workers were instructed to work long shifts in "asthmatic conditions".
He said the Union was demanding WA's safety authorities to launch an inquiry into Alcoa's decision to operate the Wagerup site through the emergency and examine the way it handled transport.
"We believe the behaviour of Alcoa management was dangerous, workers were pressured to get on those buses and head into a situation which was still an unfolding disaster for the whole region," Mr McCartney said.
"Members feared for their lives, they believe the assurances of managers that the routes and the site were safe was wrong. There was no discussion about how they would exit the job, no plan they knew of if the fire took hold at the refinery."
Alcoa CEO Simon Butterworth was quick to reject the accusations, saying the company had been operating under extraordinary circumstances since last Wednesday when the fire threatened the Wagerup Refinery.
"The safety and wellbeing of everyone involved in the fire response was paramount. A crisis management centre was established at Alcoa's office in Pinjarra, with senior staff rostered to coordinate activities. A senior staff member was also stationed in Waroona to liaise with fire authorities on a 24 hour basis," Mr Butterworth said.
"All transportation of employees to and from the refinery on Thursday and Friday was undertaken only after permission was granted by the authorities, and buses taking workers in and out were escorted by Department of Fire and Emergency personnel. The refinery did not operate "as normal". Production was significantly reduced and only the staff required to ensure minimum safe operating conditions remained in the refinery."
He said operations at the Wagerup Refinery had been restored, adding that production at the Willowdale bauxite mine had also resumed, albeit in a limited capacity.