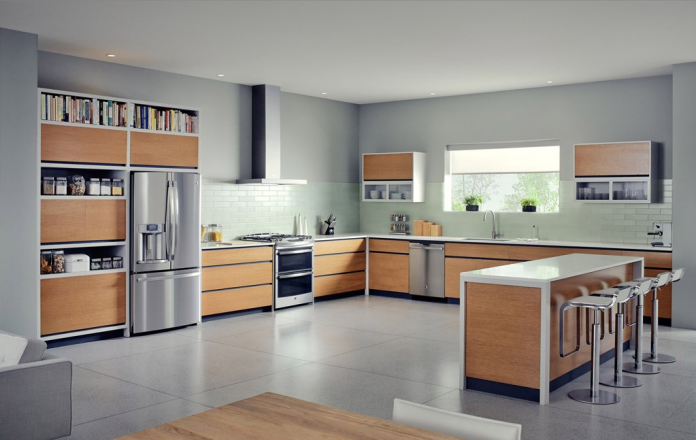 GE has announced the signing of a definite agreement to sell its Appliances business to Qingdao Haier for $5.4 billion.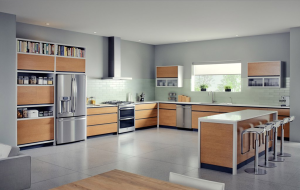 GE said the transaction has already been approved by the board of directors of both companies and remains subject to customary closing conditions, including Haier shareholder approval and regulatory approvals.
"We are pleased to be selling our Appliances business to Haier, which is committed to growing the business globally," said GE Chairman and CEO Jeff Immelt.
"GE Appliances is performing well and there was significant interest from potential buyers, helping drive a good deal which will benefit our investors, customers and employees."
According to GE, the transaction values its Appliances business at 10 times the last 12 months of earnings before EBITDA, with the sale expected to generate an after-tax gain of approximately $0.20 per share at closing.
As part of the transaction, GE has agreed to enter into a long-term arrangement with Hailer to continue use of the GE Appliances brand.
"We are proud of Appliances' history and performance. Haier has a good track record of acquisitions and of managing brands. Haier has a stated focus to grow in the US, build their manufacturing presence here, and to invest further in the business," Mr Immelt continued.
"Innovation, new product introduction and brand management are fundamental to their overall strategy. GE Appliances provides Haier with great products, state-of-the-art manufacturing facilities and a talented team. In addition, we see the opportunity to work together to build the GE brand in China."
Zhang Ruimin, Chairman and CEO of Haier Group, said both Haier and GE shared the same vision of nurturing innovation, providing quality customer service and developing products of the highest quality.
"This transaction underscores Haier's devotion to creating a global platform for innovation, which will benefit both Haier and GE Appliances and deliver enhanced value to all stakeholders,' Mr Ruimin added.
"Haier is committed to investing in the U.S. In addition, together Haier and GE will explore opportunities for joint collaboration and, in doing so, establish a type of new alliance with comprehensive strategic cooperation between two world-class enterprises, which reflects our common understanding on opportunities brought by the Internet Era."
In addition to the aforementioned transaction, GE and Haier also announced a long-term strategic partnership to explore cooperation in the areas of industrial internet, healthcare, and advanced manufacturing.
"GE will help Haier enhance the efficiency of its manufacturing plants, while Haier will help implement GE's Predix platform," reads GE's media statement.
"Both companies will work together on opportunities to develop and grow affordable consumer health initiatives in China."