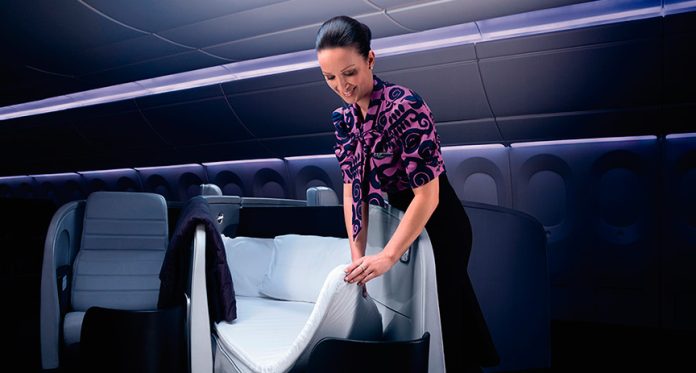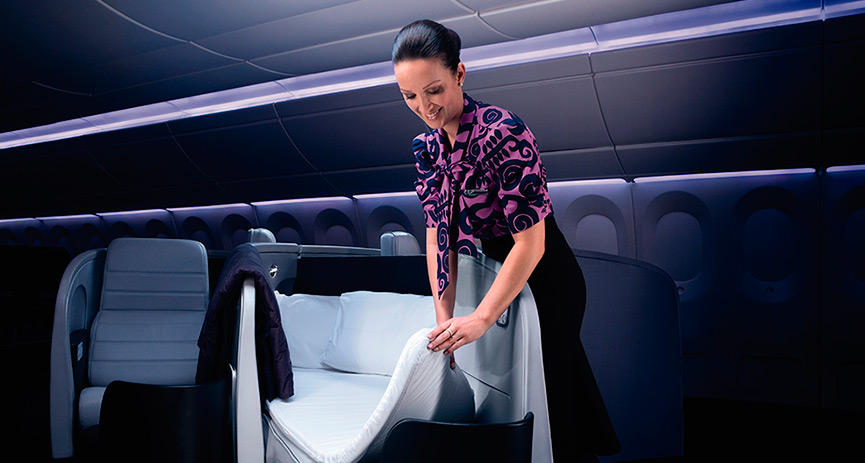 Air New Zealand, the country's national passenger airline, has stepped into the world of 3D printing by successfully producing 3D printed components for its Business Premier Cabins.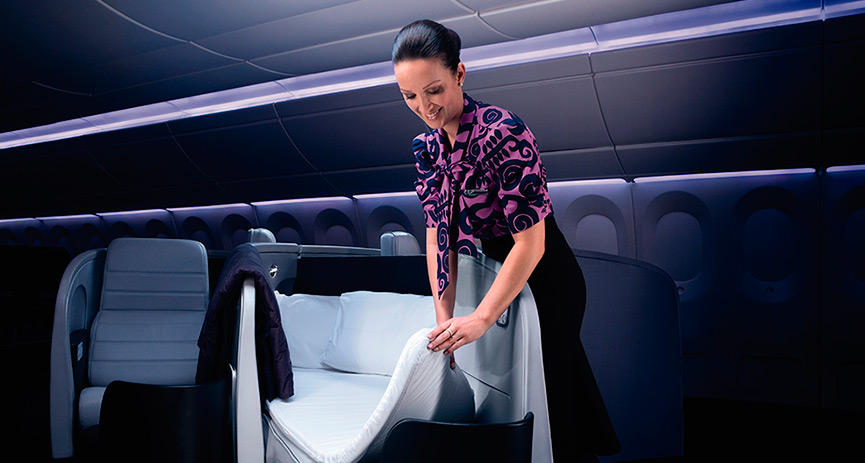 The airliner has teamed up with Auckland University of Technology to manufacture the fold down cocktail trays – which form part of its award winning Business Premier seat – by utilising additive layer manufacturing technology, commonly known as 3D printing.
The company's Chief Operations Officer Bruce Barton said the move to turn to 3D printing was one of many innovative initiatives that Air New Zealand was considering to incorporate into its operations.
He said the company was also exploring opportunities to introduce further 3D printed components.
"Aircraft interiors are made up of tens of thousands of parts. Not only can't we hold stock of every replacement part we might need, we often only require a small number of units which can be really expensive to produce using traditional manufacturing methods and can involve frustrating delays while a replacement part is delivered," Mr Parton said.
"A big advantage of 3D printing is that it allows us to make cost-effective lightweight parts ourselves, and to do so quickly without compromising on safety, strength or durability."
According to him, the company is hoping to install the 3D printed cocktail trays on aircraft in the coming week, pending final regulatory approval.